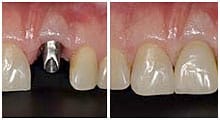 DENTAL IMPLANTS
At OrthoSmile, we believe that dental implants are the best possible solution for missing teeth available today. To have a functioning set of teeth can greatly improve your quality of life. Not only will you be able to eat well, but you can also look great. Having your teeth helps give shape and support to your whole face. When teeth are lost, the gum and jaw bones shrink, which gives rise to a premature aging effect. Dental implants allow you to live as if you had all of your natural teeth. Implants are also very versatile, and a combination of one or more implants can be used to restore anyone's smile to brilliance. Visit us for a free consultation with our qualified implantologists today! Read more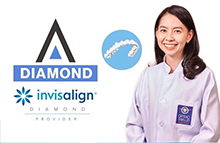 Invisalign - The clear alternative to wire brace
Your Invisalign treatment will consist of a series of aligners that you switch out about every two weeks. Each aligner is individually manufactured with exact calculations to gradually shift your teeth into place. And since your Invisalign system is custom-made for your teeth and your teeth only, with a plan devised by you and your dentist or orthodontist, you know you'll end up with a smile that truly fits. If you're ready for a smile that transforms your appearance, Invisalign is your answer. Although there are many choices out there, no other works as effortlessly as the Invisalign system. Invisalign is the best way to transform your smile without interfering with your day-to-day life. Find our more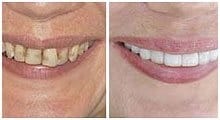 SMILE MAKEOVER
In order to create a natural-appearing, beautiful smile, attention must be paid to every detail. A team of dental specialists is required to meet each of the needs of the smile makeover. A prosthodontist, a dental specialist in aesthetic and cosmetic dentistry, is best suited to orchestrate this type of treatment while calling on other specialists as the case might require. A periodontist may enhance the appearance of the gums while an orthodontist might realign the teeth in a more aesthetically pleasing arrangement. Patients who are missing teeth in the front of the mouth may require dental implants and this should only be handled by experienced, qualified dental specialists.
At OrthoSmile our team of specialists are renowned for their work with dental implants in the "Aesthetic Zone." Cosmetic porcelain veneers, ceramic crowns, Invisalign clear braces, periodontal plastic surgery, and state-of-the-art dental implant procedures are all performed in our practice as a matter of routine. Our dentists have been educating the dental profession in this field for decades and continue to lead the way in the advancement of cosmetic dental materials, cosmetic periodontal surgery and cosmetic dental implant reconstructions in Thailand. Read more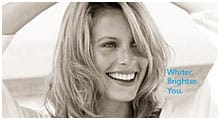 Are you looking for the best place to whiten your teeth in Pattaya?
You may become fatigued trying to research all of the different options for whitening your teeth. At OrthoSmile, teeth whitening center, we have several teeth whitening options for you. These options typically include an in-office procedure (Zoom!, Lasersmile, Britesmile, Beyond and Pola Office whitening) and a custom tray home whitening system (Britesmile, Zoom, Beyond and Opalescence) Read more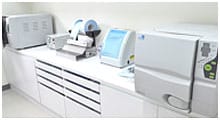 Your safety is our utmost concern.
That is why we chose the most effective system of dental sterilization currentry available: Midmark M11 Ultraclave. This autoclave meets and exceeds all European Union EN13060 requirements. The Midmark autoclave incorporates better steam penetration through fractionated pre-vacuum technology and can be used for every type of dental instrument (including previously hard to penetrate hollow instruments like dental handpieces). So our patients can rest assured that their safety is never compromised.
As part of our essential sterillization quality requirements, instruments that have remained unused for more than 21 days and are not in a validated sterile pack (processed by a vacuum sterilizer) should be subjected to a further cycle of decontamination before being used. Read more
Our dental technology
With the Future Dentist-FD practice managing software, VistaScan, a digital dental x-ray processing machine and the Anthos ergonomic dental chair we have created a Hi-tech dental office that is as environmentally friendly as possible. We utilize digital charting, digital X-rays (no processing chemicals & reduced radiation) and Consult-Pro, a high-tech computerized patient dental education software.
Read more